The current 2022 assessed value of Class 01 Residential property in Area A of the Regional District of East Kootenay is $1,013,917,812. This tax base will generate an estimated $3.82 million dollars in total taxation revenue in 2023
The Galloway Project will increase the Class 01 tax base by an estimated $270 million dollars. This is the equivalent of a 26.63% increase in the Residential tax base and related property taxation revenue. The Galloway Project is estimated to generate more than $1 million dollars in new property tax revenue annually based on the 2022 mill rate.
The additional tax revenue from the Galloway Project will add budgetary capacity in Area A, thus allowing for a tax reduction for Area A residents and improvement of services.
The Galloway Project adds only 90 lots to the Area A residential lot count which is a 5.77% increase while adding 26.63% to the current residential tax base.
Anticipated revenues from the Galloway Project would add approximately $177,000 in new funding for Fernie Rural Fire and $94,000 for the East Kootenay Hospital District on an annual basis.
Revenues from the Galloway Project would add an estimated $163,000 to Area A direct funding for Area A specific uses shown below.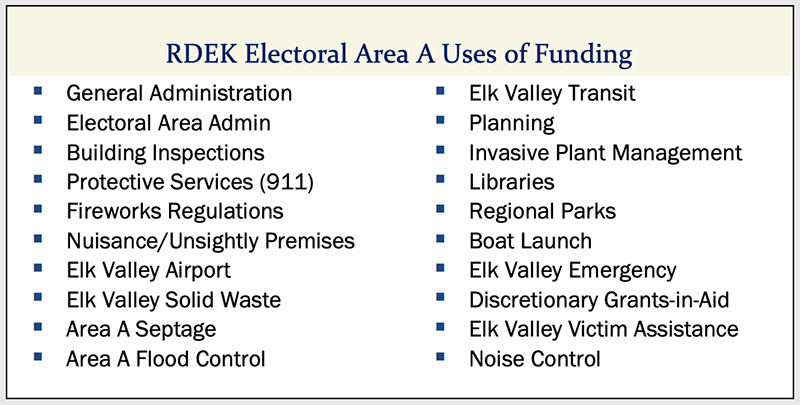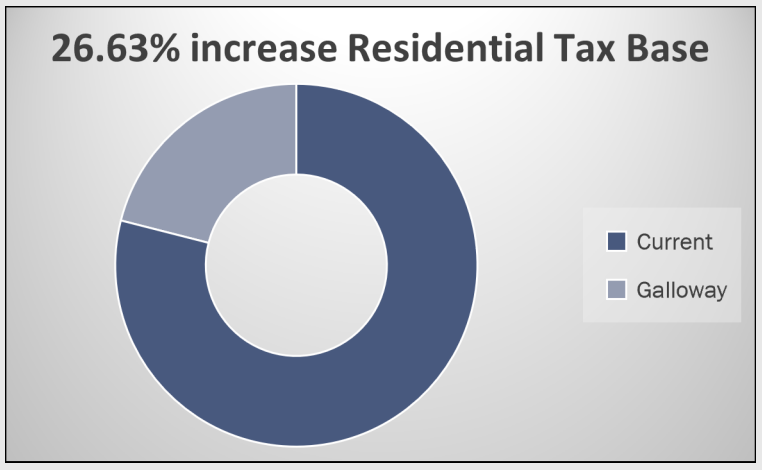 Galloway Project will increase the Residential Tax Base by 26.63%, reducing the tax burden for all Area A Residents.